UNITED
ECHO
THE ECHO OF LOVE THAT NEVER ENDS.EVER

In a cross between craftsmanship and music, by MINDORIS and Mariette
have embarked on a collaborative journey, united by a common belief
that every person should have the right to be who they are,
regardless of gender, identity or sexual orientation.
▼
Their new brand - UNITED ECHO - actively supports this freedom.

It is a unisex piece designed by the two artists and handmade by MINDORIS. The pendant bears the shape of a guitar pick stamped with UNITED ECHO and its accompanying logo, unifying Mariettes love for music and by MINDORIS passion for design and craftsmanship.

20 SEK will be donated to Regnbågsfonden that fights for the advancement of LGBT rights.

When you carry the brand, not only do you take a stand for LGBTQ rights, you also actively contribute to the struggle for freedom.

stockholm prides official dogtag designer 2017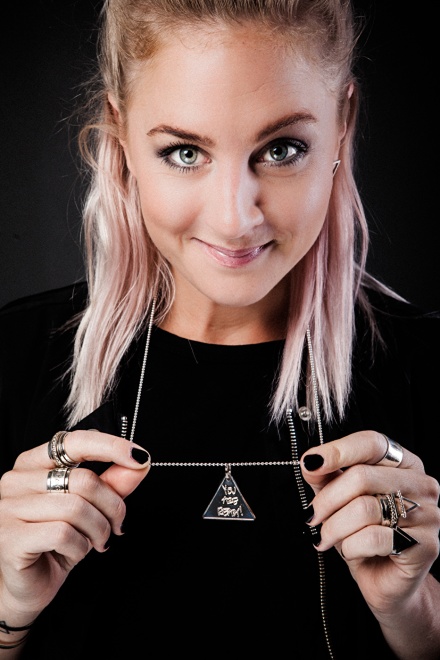 stockholm prides official artist 2015